Pakistan now among top 40 global economies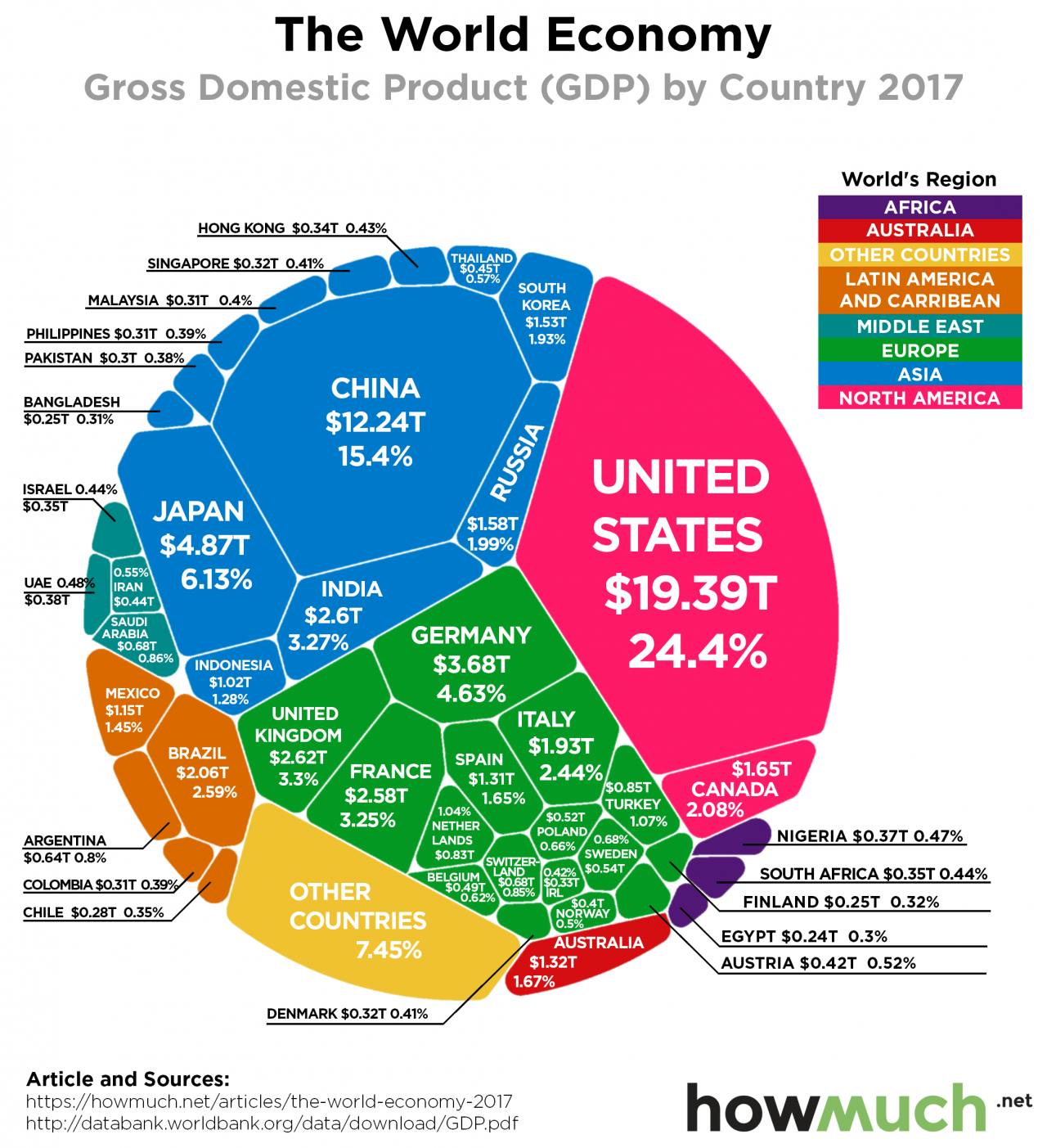 Pakistan is among the world's largest economies by Gross Domestic Product, GDP numbers from the World Bank, released on 21 September 2018, reveal. The above visualisation of world economy is done by HowMuch.
IMF ranks Pakistan as world's 40th largest economy by GDP.
In 2018, with a population of 208 million, Pakistan's GDP stands at $305 billion (or, $0.3 trillion), image below.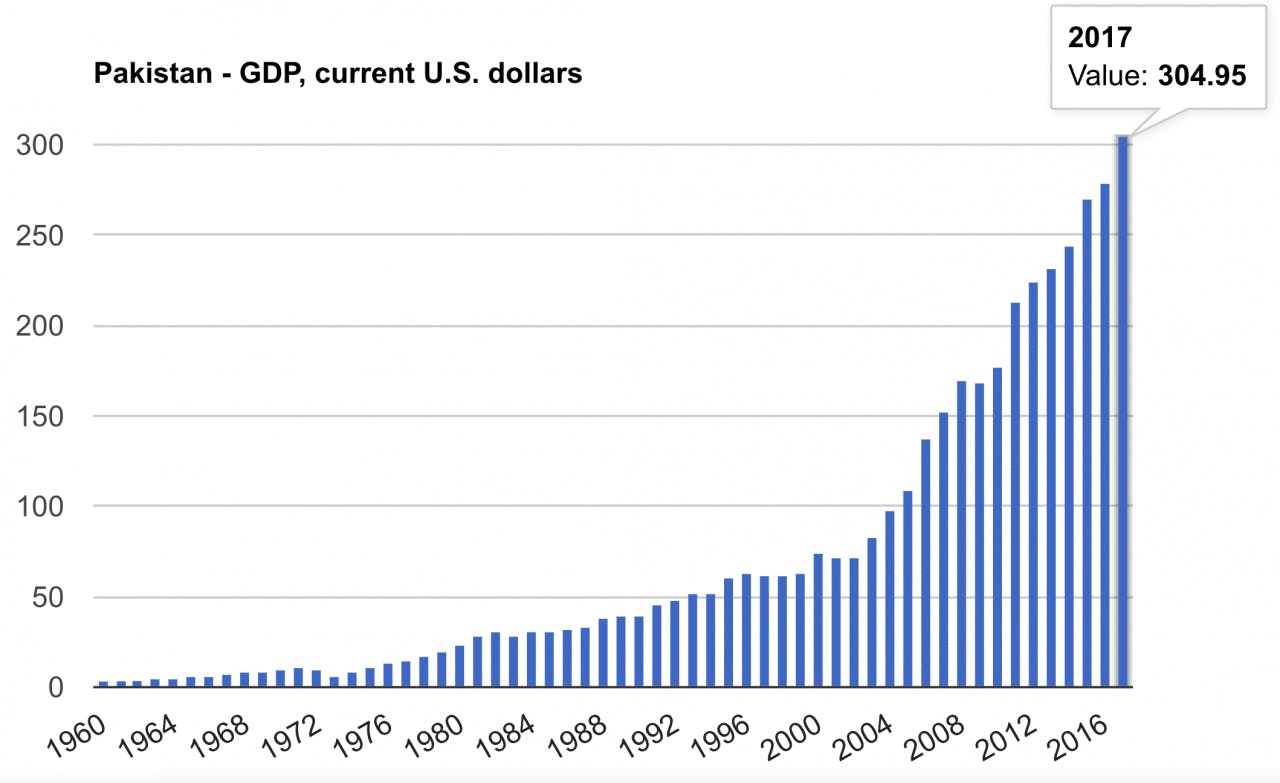 Globally, Pakistan makes up 0.38% of the world GDP. At $19.39 trillion, USA is Number 1, and at $12.24 trillion, China is Number 2 in the world.
By GDP purchasing-power-parity (PPP), Pakistan is a trillion-dollar economy and ranks as 25th largest economy in the world.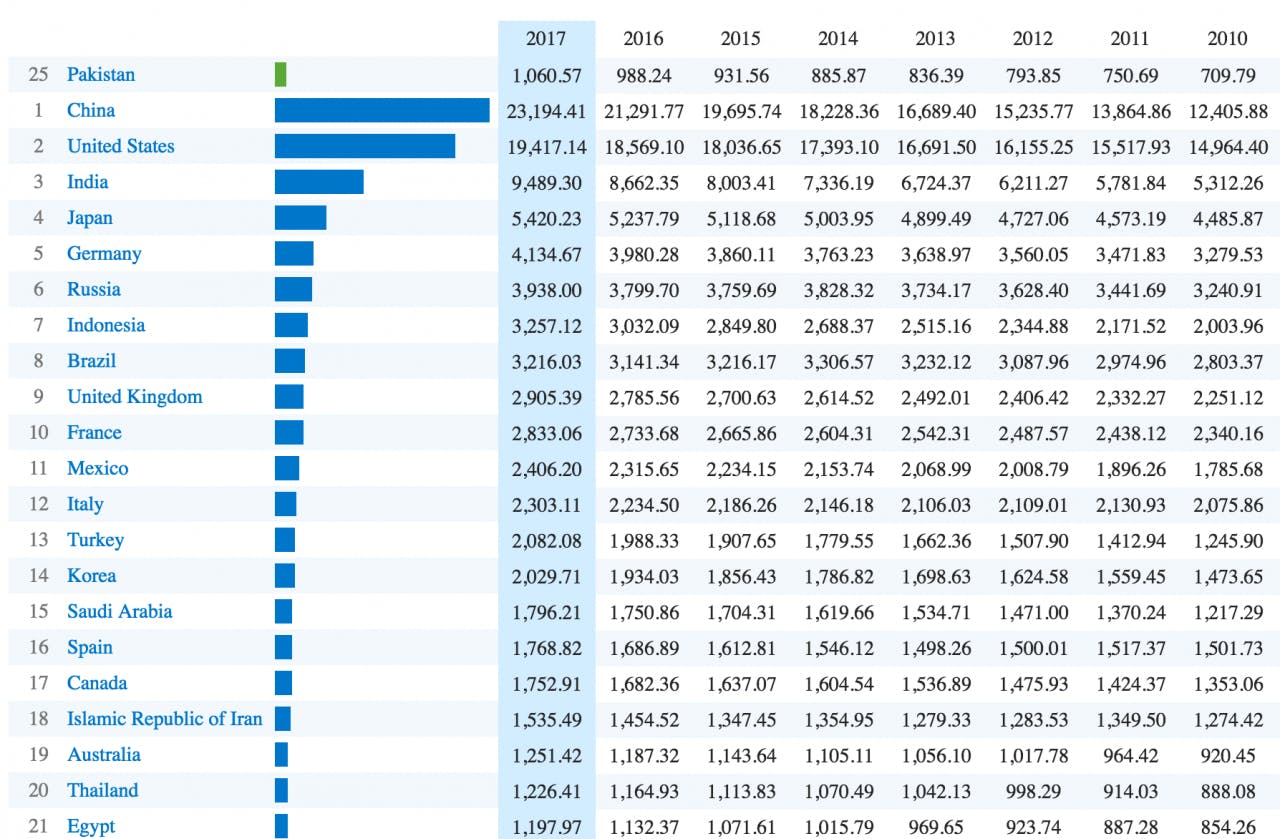 Top 10 Biggest World Economies by GDP
1. United States – $19.39 trillion
2. China – $12.24 trillion (check our story)
3. Japan – $4.87 trillion
4. Germany – $3.67 trillion
5. UK – $2.62 trillion
6. India – $2.60 trillion
7. France – $2.58 trillion
8. Brazil – $2.05 trillion
9. Italy – $1.93 trillion
10. Canada – $1.65 trillion