Nawaz Sharif takes his case to masses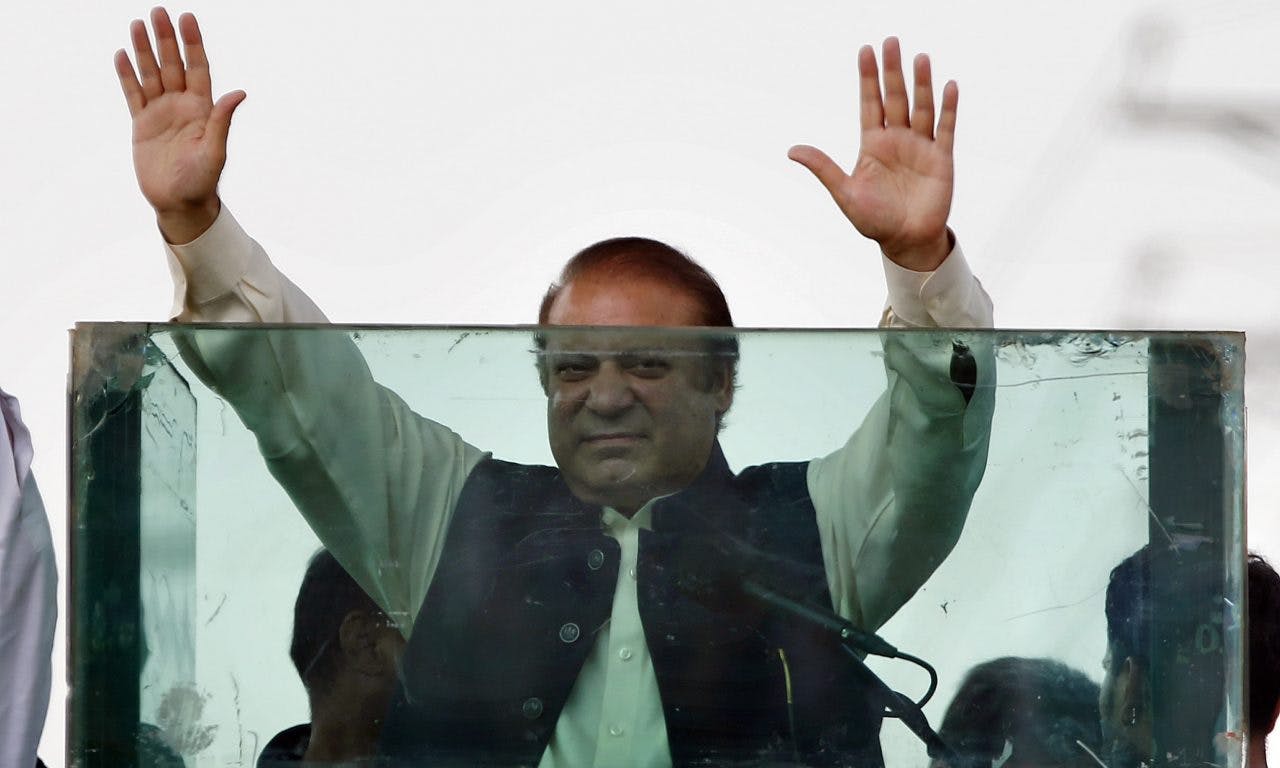 Exactly a month ago on 13 July, Panama JIT presented its report to Supreme Court, on which basis the Prime Minister Nawaz Sharif was to be dismissed a fortnight later.
There was speculation at the time that Nawaz Sharif will resign or call an early election. International media usually ask country analysts for their opinion or comment to incorporate in their international coverage.
This is what an American daily newspaper, which I usually read with great interest, asked me. Sadly, my 13 July comment didn't make it in the final edit, perhaps for reasons of space.
With the permission from the paper's correspondent, sharing the unedited version here today, because the GT Road just showed what I forecasted.
Question: Some analysts say political options are narrowing for Nawaz Sharif, given the JIT report and calls by opposition to resign. What do you foresee? Is it curtains for Nawaz or can he still wriggle out? Are we headed for a time of greater political instability and early elections?
Wali Zahid: Sharif is clearly defiant. It may appear that after a damning JIT report submitted to Supreme Court, he has limited options. But Sharif knows that his biggest defence is taking his case to Pakistani masses against what is now being termed as a conspiring group.
This long-drawn year-long Panama investigation is not a probe into corruption. Panama Papers had 400 Pakistanis' names in it. If you ask anyone on the street, no one even knows other names.
It's Sharif's and his family's character assassination and media trial. Prime-time TV alone ran over 4,000 shows in a year on Sharif's Panama case.
The JIT ruse is also an attempt to stop brother Shehbaz or daughter Maryam from becoming the next prime minister.
Sharif knows that his battle is not legal; it's political. And against a group which has no scruples and can go to any length to remove Sharif. His crime: crossing the line; not sharing the commercial space, particularly billions of CPEC inflows, what the conspiring group always took for granted.
In his this term of four years, he was weakened, bruised at every step of the way and he gave in so that the democracy could go on. His plan was to fight the conspiring group by taking a bigger majority in 2018 in general elections and in Senate before that.
It appears that they are hell-bent on stopping him from reaching the 2018 general elections in current form.
Sharif will not resign. He will fight the legal battle in Supreme Court. But more importantly, he will fight it politically. He has yet to show his cards and the conspiring group knows well enough what he has up his sleeve.
And if all odds are against him, Sharif will go down fighting rather than resign. The social media spotlight is what he now has which he didn't have on two prior occasions when he was removed.
Wali Zahid's unpublished comment for an American daily, made on 13 July 2017 after release of the Panama JIT Report.