Lahore tops world ranking for worst air quality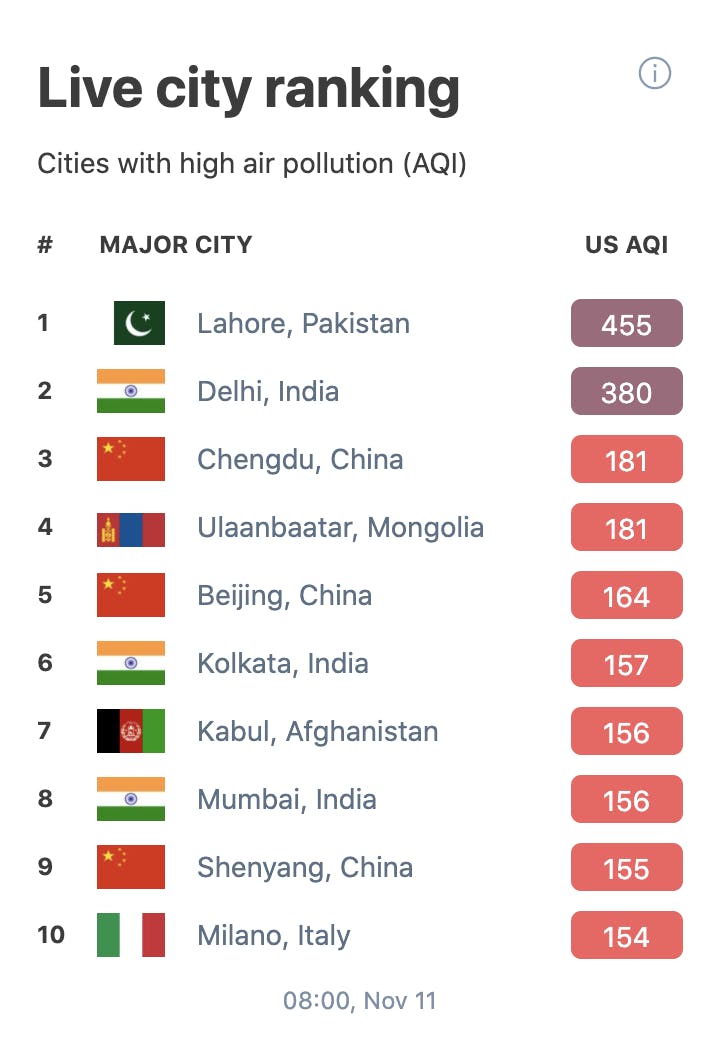 Lahore tops the world ranking for worst air quality today, according to AirVisual, the real-time air quality map.
The top ten worst ranked cities include three Indian cities – Delhi, Kolkata and Mumbai. The Air Quality Index (AQI) 2020 ranking also includes Kabul in Afghanistan, and Chengdu and Beijing in China.
Globally, South Asian cities are far from providing healthy air to their citizens. Bad air quality decreases average life expectancy besides being a source of the spread of diseases.
Since the AQI ranking is real-time, the city ranking may change as the air quality changes.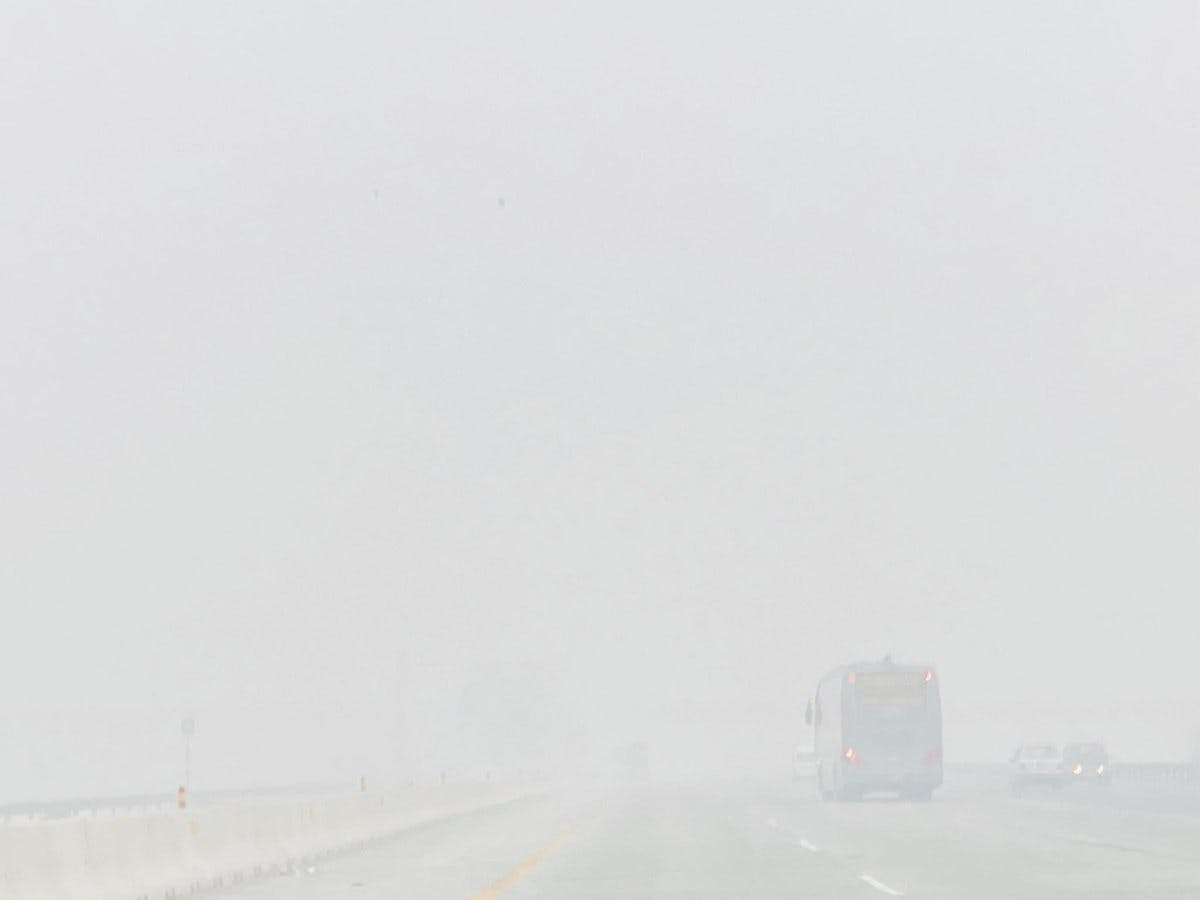 Every year in early winters, Lahore and adjoining cities are hit by smog. See, above photo.
See also: Faisalabad world's 3rd dirtiest city; Lahore 10th