Corruption in Pakistan increases in 2020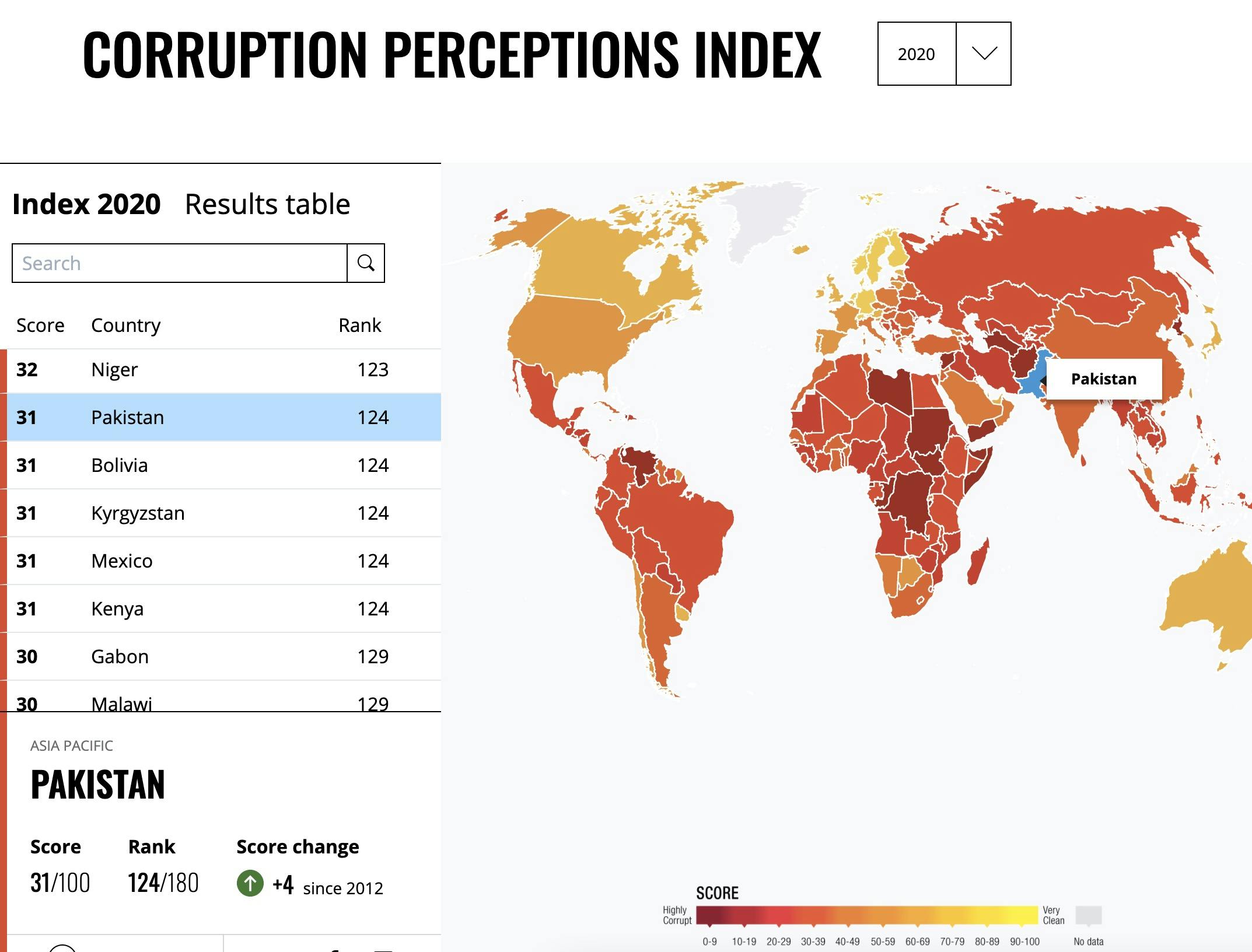 Contrary to media blitz and government claims, corruption in Pakistan soared last year, as Pakistan ranks 124 out of 180 countries in this year's Corruption Perceptions Index (CPI) by Transparency International (TI). Pakistan loses four spots in ranking, and scores 31 out of 100. Last year, Pakistan score was 32/100.
Pakistan shares this 124/180 ranking with Bolivia, Kenya, Kyrgyzstan and Mexico.
Lower rank = Less corrupt | Higher score = Cleaner from corruption
Denmark and New Zealand topped the CPI this year, with 88 points each. Syria, Somalia and South Sudan are at the bottom ranking with 14, 12 and 12 points, respectively.
You can download the 2020 Corruption Perceptions Index report here.
Pakistan is better off than these comparison countries (see below):
Russia 129
Myanmar 137
Iran 149
Nigeria 149
Bangladesh 146
Afghanistan 165
Pakistan is worse than these comparison countries (see below):
Nepal 117
Egypt 117
Philippines 115
Vietnam 104
Thailand 104
Indonesia 102
Sri Lanka 94
Brazil 94
Turkey 86
India 86
Kuwait 78
China 78
Bahrain 78
Maldives 75
South Africa 69
Malaysia 57
Saudi Arabia 52
Israel 35
Qatar 30
United States 25
Bhutan 24
UAE 21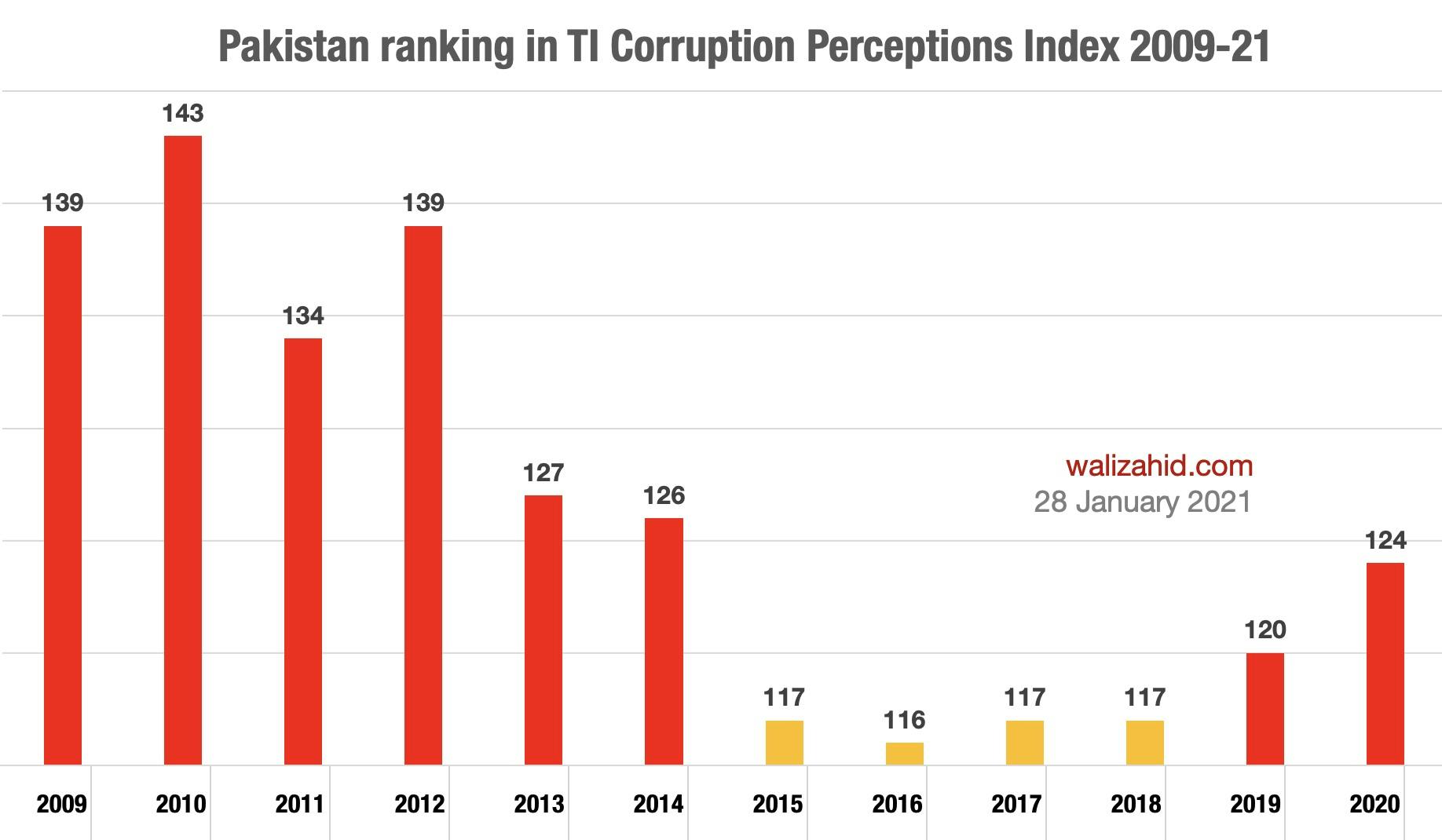 Pakistan CPI rank and score over the years 2009-2021
Pakistan in 2020 | CPI rank: 124 | CPI score: 31
Pakistan in 2019 | CPI rank: 120 | CPI score: 32
Pakistan in 2018 | CPI rank: 117 | CPI score: 32
Pakistan in 2017 | CPI rank: 117 | CPI score: 32
Pakistan in 2016 | CPI rank: 116 | CPI score: 32
Pakistan in 2015 | CPI rank: 117 | CPI score: 30
Pakistan in 2014 | CPI rank: 126 | CPI score: 29
Pakistan in 2013 | CPI rank: 127 | CPI score: 28
Pakistan in 2012 | CPI rank: 139 | CPI score: 27
Pakistan in 2011 | CPI rank: 134 | CPI score: 25
Pakistan in 2010 | CPI rank: 143 | CPI score: 23
Pakistan in 2009 | CPI rank: 139 | CPI score: 24
Lower rank = Less corrupt | Higher score = Cleaner from corruption