At 350kph, China high-speed train ups the game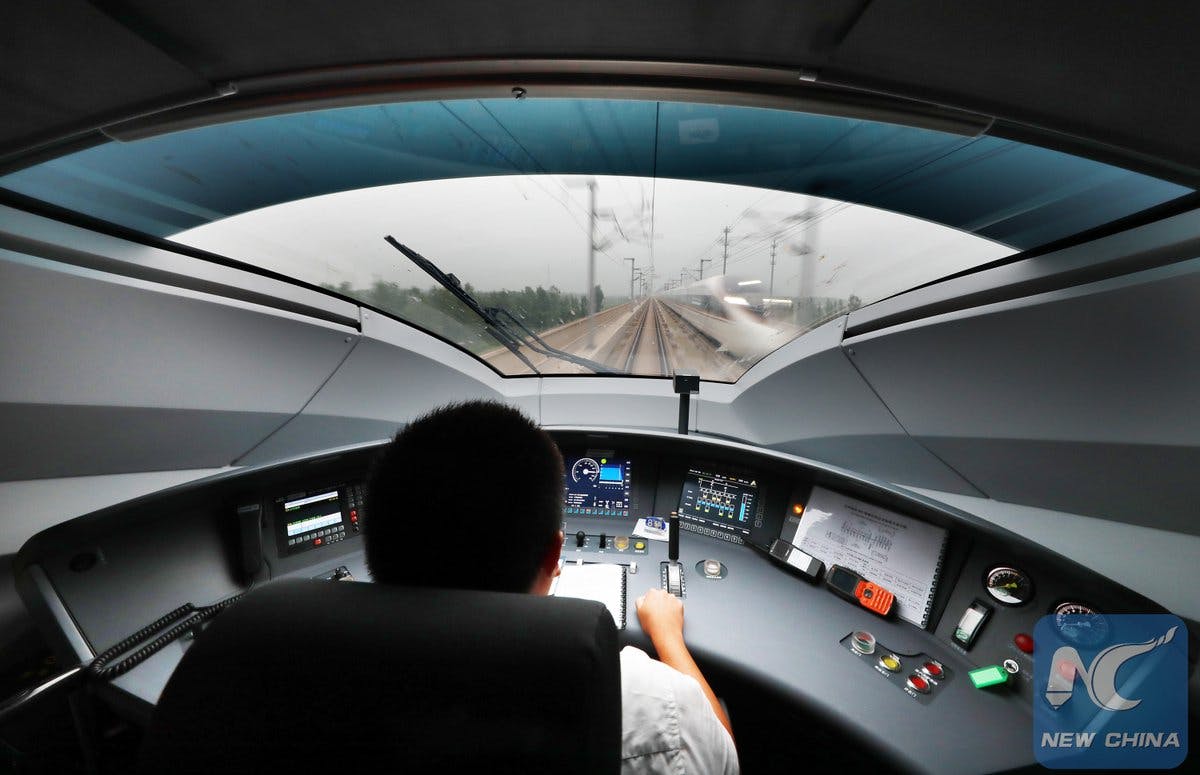 Beijing (Xinhua): China increased the maximum speed of the bullet trains on the Beijing-Tianjin high-speed railway from 300km per hour (kph) to 350 kph.
The Fuxing (Rejuvenation) trains, the newest bullet train model developed in China, first ran at 350 kph on the Beijing-Shanghai high-speed railway, with the Beijing-Tianjin line the second to receive the upgrade.
The increase will shorten travel time between Beijing South Railway Station and Tianjin Railway Station from 35 minutes to 30 minutes.
The Beijing-Tianjin high-speed railway was China's first high-speed railway line which went into operation in 2008.
The length of high-speed railway lines in China increased to 25,000 km in 2017, accounting for 66 percent of the world's total.
By 2020, the country's high-speed rail length is expected to reach 30,000 km, covering 80 percent of major cities. A network of eight east-west high-speed railway lines and eight north-south lines will be built, according to a railway development plan.
In the race for high-speed trains, only Japan and France rival China (graphic below, courtesy, GoEuro). The high-speed trains from once-superpower USA which China is replacing within this decade are lagging far behind (see bottom).
Subscribe to our YouTube channel: Wali Zahid
In May this year, this blogger took the Beijing-Xian high-speed train which touched 300kph.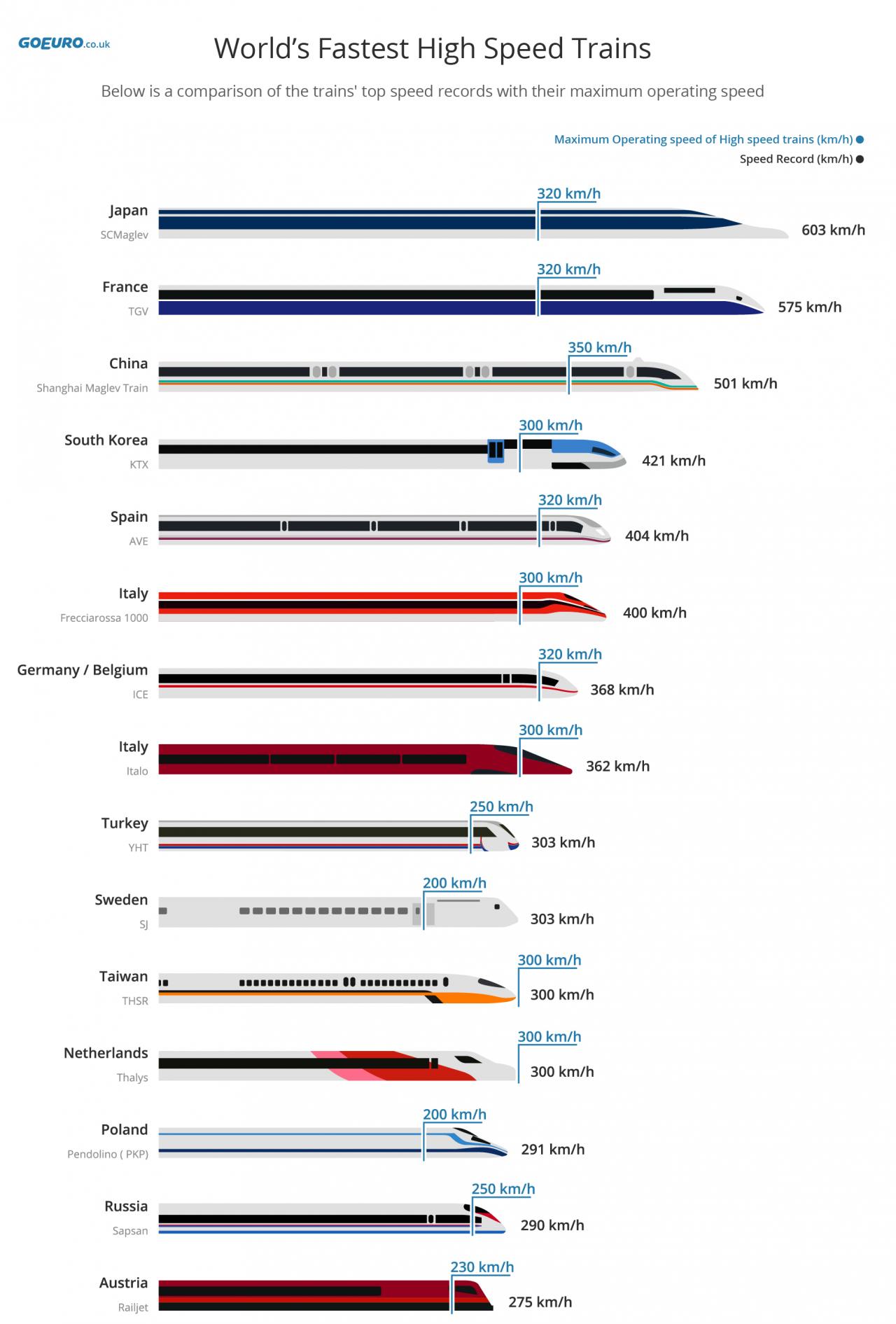 What is the fastest train in the world?
This ranking of the world's fastest high-speed trains shows that countries in Asia are the world leaders in high-speed trains.
The speed records of the world's fastest trains:
The SCMaglev train in Japan has a top speed of 603 kph (375 mph).
SNCF's high-speed TGV train in France has a top speed of 575 kph (357 mph).
The Shanghai MagLev train in China has a top speed of 501 kph (311 mph).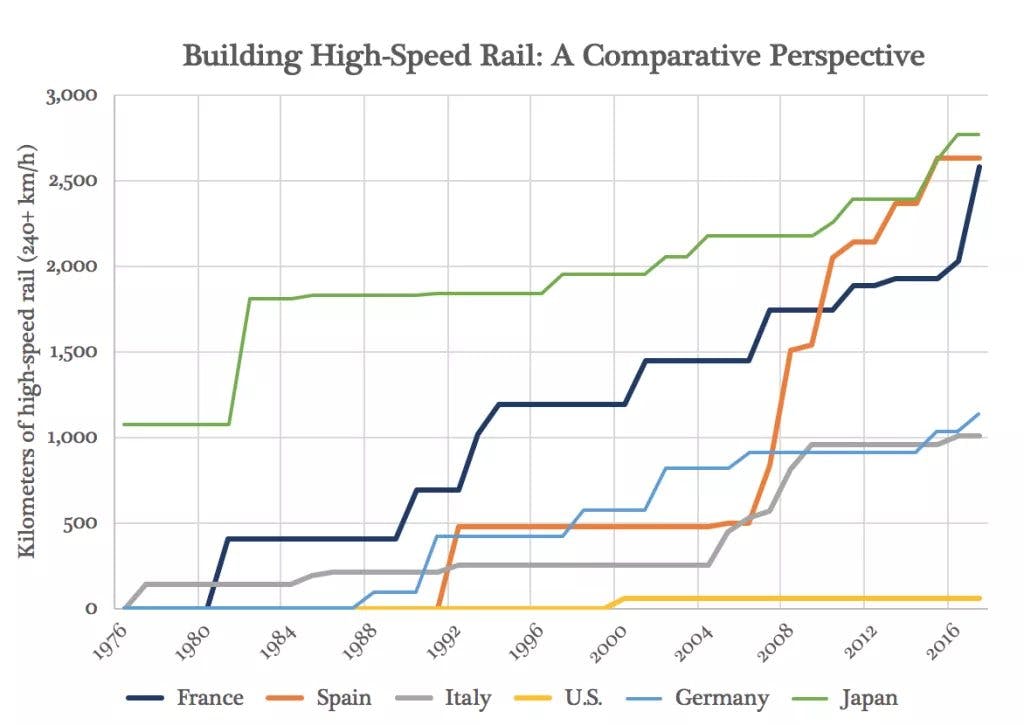 High-speed rail (km)
China 25,000
Japan 2,664
France 2,036
Turkey 1,420
UK 1,377
Russia 645
US 28
China has 25,000km of high-speed rail, two-thirds more than the rest of the world combined.
By 2020, China will have 30,000km.